With a little over 120 years of service, American Automobile Association (AAA) is one of the foremost providers of car insurance in the United States with a non-profit approach to doing so.
Their insurance policies and products are tried and true even today. If there is one insurance product AAA is known for, it's their roadside assistance coverage. At the same time, their auto policies and insurance have been praised as adaptable by their many policyholders. But what exactly do policyholders and members like and dislike about AAA?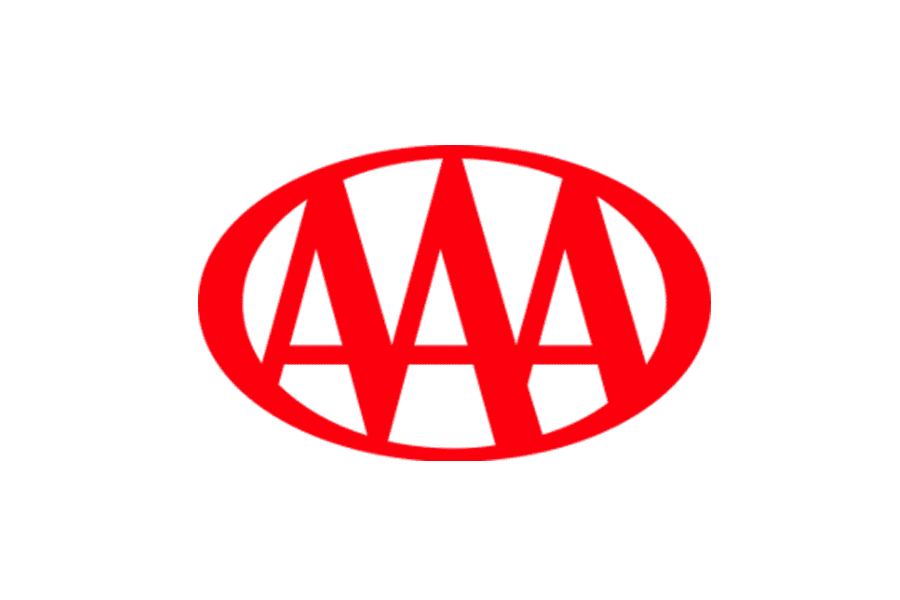 What Policyholders Say Are The Best Parts of AAA Insurance
A car insurance policyholder with AAA will sing the praises of three major pros that it offers – great customer service with the ratings to prove it, long-running stability, and a diverse catalog of different car insurance products you can add to your policy at any time.
Glowing Customer Satisfaction And Service
AAA is prepared to handle a claim or make changes to a policy at any given moment for their customers. They rate consistently highly for customer service and satisfaction. Policy updates and claims are all handled in a timely fashion, and AAA always goes the route with the most convenience for their customers.
Coverage Stability For Long Terms
AAA has been long established as a reliable insurance provider, as you've previously read. The great news about insurance companies of this caliber is that they aren't going anywhere with the sheer amount of business they receive. This is good news for those looking for an insurance company for the long run.
Several Options For Additional Insurance
AAA has a broad catalog when it comes to policy add-ons and even customer benefits. Their cheap roadside assistance coverage for breakdowns on the go continues to be their bestseller.
How Happy People Are With AAA Insurance
Drivers often choose AAA for all their car insurance needs for reasons you have just read –the roadside assistance benefits, the reliable coverage, and dedicated customer service. However, people are also happy with AAA insurance because they also have:
Free calls to family and others involved in the insurance policy if there are any changes
Speedy claims and processing
Car rental services
24-hour customer service
Membership tiers and options
Several discounts
What Policyholders Say Are The Worst Parts About AAA Insurance
Of course, AAA isn't perfect, and there are some aspects that may come across as a reason not to become a policyholder with them. However, the two most glaring cons to AAA car insurance are some price differences when it comes to some of their foremost products.
AAA Insurance Costs More For Safer Drivers
Safe drivers that don't file claims often report that they pay more than what they would prefer with AAA. While not filing a claim would be good for insurance rates, AAA more or less relies on claims for business with such a large customer base.
Younger Drivers Pay More For Roadside Assistance
New cars and drivers will typically pay the most for roadside assistance with AAA. Roadside assistance is more worth it for drivers with older cars more prone to breakdowns and technical issues.
The Drivers That Benefit The Most From AAA
There is no standard for what kind of driver you need to be to get insurance from AAA. Any driver of any age group, vehicle, and such can benefit as a policyholder with them. However, some drivers do benefit and save more than others. These drivers are:
Older with less-than-reliable cars
Residents in areas with bad weather
Those that file claims often
Those with a few marks on their driving record
Business owners looking to insure their work vehicles
AAA underwrites their policies similarly to every other insurance company by looking at things such as your driving record, the type of car you drive, your age, and all the like that determine your insurability risk. The initial application process for new policyholders is also pretty straightforward, with a questionnaire before the cost of your premiums is given.
Things to Consider When Getting Car Insurance
Every car insurance company prices your insurance differently. So before committing to AAA, it helps to make sure you have no other low-cost options and if it's really the best provider for you. Of course, personal factors like how much you drive, your driving record, and your place of residence will tie into how much you pay. When committing to AAA as a car insurance provider, you should also keep the following personal factors in mind:
Annual mileage – How much you drive naturally will increase your risk of being in a car accident or filing an auto claim. Any noticeable changes in your mileage should be reported to AAA.
Credit score – Drivers with low credit scores are recorded as high-risk to car insurance companies because they are more likely to default on premium payments.
Reassessment of charges program – At the end of every year, you can opt to have your AAA policy assessed to keep you up to date on the latest discounts and bonuses.
Final Thoughts About AAA Car Insurance
AAA has much more of a reputation and service standard compared to other big national car insurance companies, which makes it one of the leading providers. There are several ways for both safe and high-risk drivers to get affordable coverage with them, but those with more risk tend to save more. Still, drivers of all kinds can benefit from coverage from AAA.  
Vist AAA at https://member.acg.aaa.com/